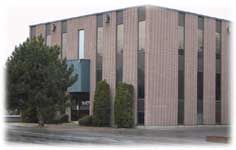 As part of the Powell Group,
Logic 2000 Inc. provides professional services in the Ottawa marketplace. The company has outstanding track record for technology excellence and customer service. As a result, the company has been successful in building a strong customer base consisting of many of the largest users of information systems in the National Capital Region.

Our clients include both private and public sector organizations.
Logic 2000 is a proud Canadian Company.